Invest in St. Jude's Future
Capital Campaign
St. Jude's Anglican Home was established as a registered non-profit Society in 1948. St. Jude's is an independent organization and does not have any formal funding relationship with the Anglican Church.

Operational funds for staffing and supplies are covered though funding from Vancouver Coastal Health and the user fees paid by residents.

Capital replacement expenses are not covered.

Our donors play a major role in raising the necessary funds to support Capital replacements and improvements. Over the next 4 years Capital expenses will cost approximately $750,000. The priority projects that need to be completed soon, are:
Major upgrading to both elevators (over the next two years); $290,000.
Renovations to main floor bathing room (including specialty bathing equipment); $40,000
Replacement of the aging HVAC (heating and air conditioning) systems; $35,000
Replacement of two aging industrial clothes dryers; $11,000 each
If you would like to discuss giving opportunities with one of our Board Fundraising Committee Members please email reception@stjudes.ca . Our Committee members are Joanne Fawcett, Heather Martin and Sandey Berry. Or contact our Executive Director at 604 874-3200 ext. 242.
Giving Opportunities
If you would like more ideas, the following directly support our Elders' quality of life:
Replacement of windows with broken seals in Elders' rooms, so Elders can fully enjoy the beautiful neighbourhood views; $500 per window
Additional entertainment; $400 per month
Thank you for your generous support of our wonderful Home! We like to thank our donors publically. If you do not wish to be publically acknowledged, please email us stjudesfundraisingcommittee@gmail.com
How to Donate
By cheque:
Please make your cheques payable to :
St. Jude's Anglican Home
810 West 27th Avenue
Vancouver, BC V5Z 2G7
By credit card: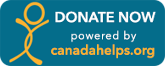 Please use the Canada Helps site. This secure site is set up to accept credit card donations for non-profit organizations such as St. Judes. Click on the "Donate Now" button to get started.
St. Jude's Anglican Home Society Endowment Fund
Another way to support St. Jude's is to make a donation to our endowment fund. This fund was established in 1991 and is managed by the Vancouver Foundation. The principle of all donations remains with the fund and these are invested. The Foundation provides St. Jude's with the interest from the fund on a regular basis. Please contact the Vancouver Foundation directly for assistance in donating to our Endowment Fund at 604-688-2204 or visit their website at www.vancouverfoundation.ca

The endowment fund ensures that donations will be benefiting the residents of St. Jude's Anglican Home for years to come.
Protection of Personal Information Policy
St. Jude's Anglican Home collects and uses only personal information that is necessary for providing care to our residents, for meeting our employee/employer obligations or for raising funds to enhance care. Information is used and disclosed solely for the purpose for which it was intended. The Administrator is the designated Privacy Officer and can be contacted at 604-874-3200 Ext. 242 with any concerns or for a copy of the complete policy.